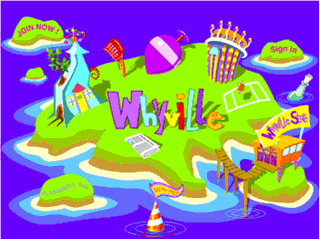 What is Why-Texas.com?
Why-Texas.com is the competition web site for the Whyville Texas Challenge, a class vs. class competition to earn the most virtual currency (clams!) in our virtual biotechnology company and our virtual advanced manufacturing company. Those virtual companies are in Whyville.net, the learning-based virtual world for teens and tweens. Founded in 1999, Whyville has provided exploratory learning to 3.9 million users in the U.S., Canada and throughout the world.
More About Whyville
Whyville is an imaginary island (reported to be off the coast of California) where millions of registered teen and tween "citizens" come from all over the world to learn, create, and have fun together. Whyville has everything that a town would have - newspaper, Senators, beach, museum, mall, City Hall, town square, suburbia, and consequences for breaking the rules. It even has its own economy - citizens earn "clams" by playing educational games.
Whyville is the creation of James Bower, PhD. While running the Caltech Pre-College Science Initiative (CAPSI) in 1999, Dr. Bower realized that the K-12 educational community needed easy-to-use constructivist teaching aids for math and science. He created the idea of a virtual world in which students would play educational games to earn currency to drive the economy - learning with a payback! Whyville was developed in 1999 and has been a virtual home for over 3.9 million teen citizens worldwide since its inception. Dr. Bower is currently Chairman and Chief Visionary Officer of Numedeon, Inc., the company he founded to create Whyville.
Many prominent sponsors, including the Texas Workforce Commission, Toyota, NASA, Adobe, Woods Hole Oceanographic Institute, J. Paul Getty Trust, the University of Texas, and the UT Health Science Center at San Antonio have realized the educational value of Whyville and have sponsored numerous games where students can learn about archeology, spectroscopy, geography, navigation, nutrition, government, weather, economics, entrepreneurship, art history, physics, astronomy, and oceanography - to name a few!
Whyville and Career Exploration
The Texas Workforce Commission recognized that Whyville could be a useful tool to interest students in careers important to the Texas economy, which are included in the Texas Governor's Career Clusters. There is currently a shortage of qualified workers in Texas for these well-paying jobs, and there is projected to be a shortage well into the future. By exposing today's middle and high school students to the types of interesting work involved in these fascinating roles, TWC is encouraging students to follow an educational path to one of these careers.
TWC has sponsored the Why-Texas.com website, Whyville Biotech and Whyville PlaneWorks, where students can learn about epidemiology, virology, immunology, manufacturing, supply chains, logistics, computer aided design.
Back to Why-Texas.com
Why-Texas.com is the
competition web site
for Whyville Biotech and Whyville PlaneWorks. At Why-Texas.com, teachers sign their classes up for competitions. Classes compete against other classes to earn the most "clams." Winning classes receive prizes that can include in-class science kits, classroom equipment, and training/conference opportunities for teachers. Prizes are sponsored by TWC and other sponsoring organizations.